I finally got around to taking some pictures of Chase on Monday, so here they are.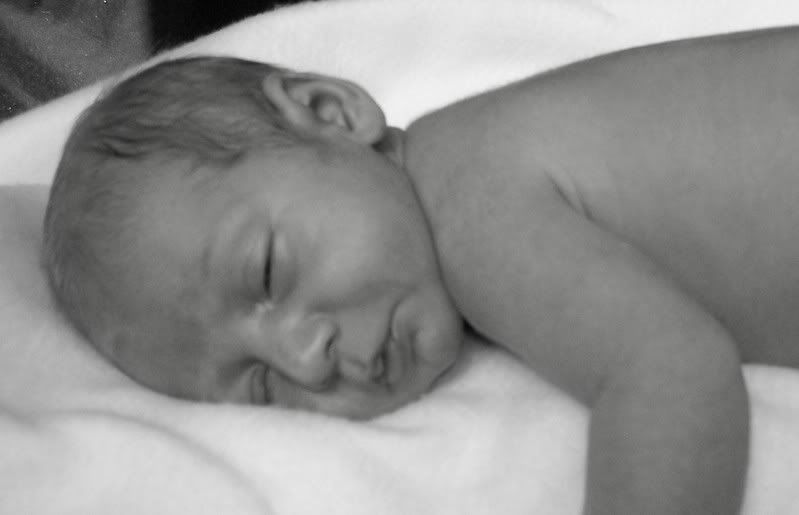 He's now 18 days old, and probably weighs close to 9 lbs. Things are going really well, and we're back to life as usual. Sometimes I wish things would stop just long enough for me to catch my breath, and take it all in, but that would make life way to easy :)
The boys love Chase to death and are always begging to hold him. If I put him down for a second they think they can go get right in his face. Dylan is the worst about not giving the kid any personal space. I guess he thinks if he's not right in his face he can't hear him! Gavin is a really good big brother, and loves to help calm him down if he starts to cry, and he does a really great job at it. Dylan also loves to "help" and will follow me around bringing me anything and everything I leave behind in a room, for example a blanket, paci, diaper, etc...
Here is a pic I took this evening of all 3 boys. I'm planning on doing some with the black background, but it took me a while to get them together for this one, so we'll have to wait and see.
(And I added the "bad" pictures too, just because I thought they were funny)
"Everyone look at the camera!! Gavin Smile... no give me a real smile!"
"123... smile... Oh Dylan! Look at the camera!! Gavin... SMILE and look at me... come on boys!!"
"Finally!!"