So if you gave the little guy money or a gift card for Christmas, and are wondering what it went towards. Here ya go...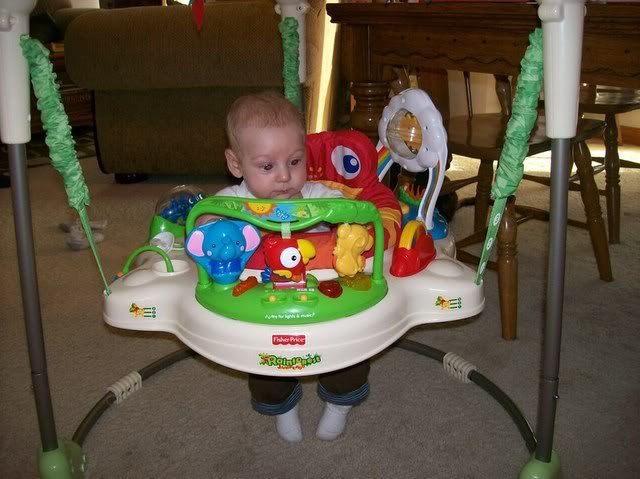 I had given my Johnny Jump Up away before we found out that we were expecting again, and Chase loves to jump, so I went to Wal*Mart and got this cute little (well, it's really not that little!) thing.
He really likes it though, and it's so cute to watch him. He really gets his legs going! I have a video, but it's sideways, because I forgot that when I hold my camera lengthwise to film, it doesn't automatically adjust and flip the image. Once I figure out how to rotate it, I'll put it up.
Oh a bit of his money is being put back so we can start a savings account for him too. We didn't blow it all!
A BIG thanks to everyone who helped with this purchase! My arms thank you too!!