Chase and I had a photo shoot today! I moved my bed farther away so I could have more ground to work with. I set the "studio" up in our bedroom because it's the room the has the greatest amount of sunlight during the day. And because I don't have a bunch of fancy lights and stuff, I have to use what I have. I also put my photo editing software to use (I am in love with it!) and added a few little details, and even my name on the bottom of the picture. :)
This one is my favorite.
My second Favorite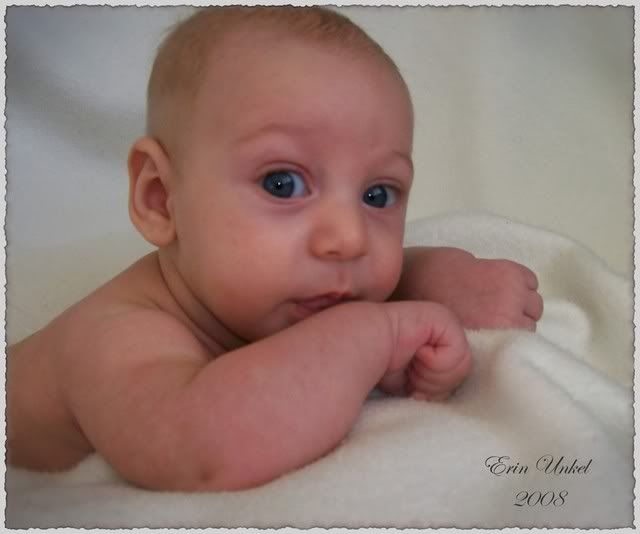 And I love his smile in this one, but he looks a bit smooshed
I hope to get some of Gavin maybe Friday depending on where his attitude is. I haven't taken him to get his 4 year pictures yet (I know, it's horrible!), but I'm thinking maybe I can just take them and order a 8x10 and see how it turns out. If I like it than I'll just order the sizes I need for the other family members.
And Yes, I will be sending some of these pictures of Chase out as soon as I find a good photo printing code, and get them in the mail.